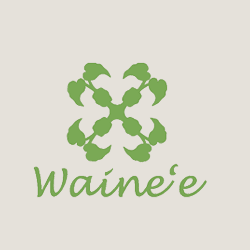 Waine'e — Masterplan
Located directly mauka of Lahaina Town, the property known as "Waine'e" comprises approximately 200 acres of land owned by Kaanapali Land Management Corp. Once an old plantation camp where many of West Maui's residents were raised, the property is uniquely situated to serve as an infill development. Waine'e will provide for a community planned expansion of Lahaina Town with affordable and market-priced housing and other community amenities that will enhance the quality of life for residents of West Maui.
Since 2003, a dedicated group of volunteers comprised of residents and government officials began meeting on this project to develop a master plan for these former sugar cane lands at Waine'e, including the remnants of the old Waine'e plantation village. Unlike our Ka'anapali 2020 project, Kaanapali Land Management is hoping to move through a "fast-track" program that accelerates the County's normal land use approvals.
An integral part of this process is securing input from residents representing a broad range of interests in the community. While we already have a diverse group of participants, we are looking for additional representation from the community that will help us design this new master planned community and expeditiously move our concepts forward to provide housing for the people of West Maui in a geographic area that helps our transportation issues. Similar to our Ka'anapali 2020 project, our hopes are that through this effective planning process Waine'e will reflect the needs of the greater West Maui community.
Project features:
A mix of affordable and market priced housing (approximately 750 housing units); a minimum of 51% will be affordable.
A range of housing types to meet the community's diverse needs (single-and multi-family housing).
Integrates Smart Growth principles by building a community located close to jobs, shopping and recreation in West Maui.
Provision for senior housing and community facilities and services along with parks and open space.
Multi-modal transportation network, includes traffic calming solutions, integrated walking and biking network with consideration for the Mill Street extension designed to accommodate a temporary solution to improving regional traffic in West Maui.
Provide opportunities from passive parks to active recreational fields for residents to utilize for a variety of recreational activities.
Set aside land at the southern end of the property adjacent to the Kaua'ula Stream for restoration as a park/cultural preserve.
To get involved in the Waine'e community-based planning process, contact us.